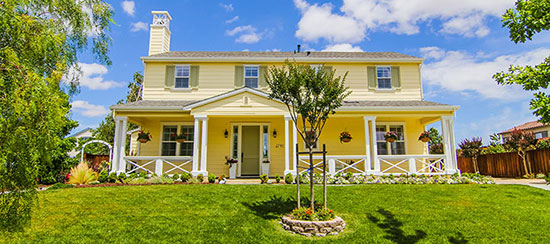 Why Buy With Us?
Our clients enjoy a well timed, organized process that leads to our end objective of a smooth closing. We assisted a number of people in our career, you can rest assured that we will complete every step of the process in a timely manner and will communicate all tasks for the duration of the transaction.
The ultimate goal is no surprises for the clients.
Our emphasis is on the development of lifelong clients. Our purpose is to provide a service to everyone that places a high value on ethics, reliability, and consistent results. Our job is to offer  unbiased advice and skilled, experienced representation when it comes to real estate. Correctly chosen piece of real estate could easily become a building block for their family and their financial foundation. Helping them in obtaining their goals and dreams for themselves and their family is our principal role.
Services received from us are addressed through the transaction costs that are paid by the sellers. And that means that you get someone with expertise, evaluation skills, effective contract preparing, representing and negotiating skills, financial guidance, management experience, and after the sale servicing at no cost.
---
What we do for you as your Buyer's Agent:
Help with arranging financing
Assist in choosing providers of home loans.
Help you determine how much you can afford and how much you may want to spend.
Aid in evaluating various financing options.
Supply information on purchasing incentives that may be available on the market.
Educate and go over the distinctions between becoming prequalified and preapproved for a home loan.
Assist in locating the ideal property
Determining your needs and wants in a property.
Our working experience has been that, if we invest more time on the front end by fully comprehending your needs, it will take less time driving around. We definitely do not want to waste your time by showing you homes that won't fit your criteria.
Locate right available properties.
Create an automated e-mail alert system that instantly informs you of listings that match your requirements.
Sort through incorrect info about homes in the area.
Provide access to all MLS listed properties.
Network with other agents regarding listings not yet in the MLS.
Help with selecting to view just the homes that fit your needs.
Aid in narrowing your search until you have uncovered best available properties.
Assist in considering the pros and cons of each property.
Reveal all known potential material issues.
Guide you in reviewing properties for suitability and value.
Educate you on market conditions
Instruct you on whether it is a buyers' market or a sellers' market.
Demonstrate data on what percent of the list price the sellers are currently getting.
Illustrate general trends, current average days on market, existing absorption rate, and current months of inventory.
Advise you regarding offer preparation and protect you and your interests in negotiation
Put together comparable market analysis so that you make well informed decision when offering.
Inform you on what similar properties are selling for.
Clarify purchase agreement contingencies.
Have the seller provide applicable disclosures.
Prioritize your objectives.
Assist in creating a negotiating strategy to achieve those objectives.
Make sure that you receive and comprehend all state and federally mandated disclosure forms.
Handle the finalization of the purchase agreement and applicable addendum.
The way purchase agreements are put together is what determines the outcomes of the transactions. For many people, home purchase is their biggest investment, their largest purchase in life, and their lengthiest financial obligation. So, just how all this particular elements relate in a purchase agreement can have an impact on you for years in the future. You've got our assurance that we will weigh all these elements and create a purchase agreement that demonstrates your true intentions and safeguards you from the pitfalls of a real estate transaction.
Educate you on the contents of the purchase agreement.
The goal is to persuade other agents and sellers that you are the very best buyer currently available in the marketplace, to present you in such a way that they do not want to risk of having you purchase another home. This will make it possible to have a little more control in the transaction, providing you with a better position and more options.
Make sure that all applicable documents are completed.
Helping you acquiring the very best property, with the best terms and with the smallest amount of difficulties based on the current market environment.
Bring you to closing as well as serve as your dependable real estate resource
Suggest inspectors, loan companies, and other professionals when needed.
Be a consultant throughout completion of the transaction.
Evaluate and discuss home inspection matters.
Track and convey required contract due dates to make sure that you meet them.
Help out with managing communications between the listing agents, loan company, escrow agents, appraiser, and other professionals.
Continue being a life long trusted consultant regarding any real estate concerns, needs, or questions.
Homes For Sale
Many IDX providers allow you to create saved searches to link to. This can be for homes based on price range or property characteristics.
Relocation
Are you relocating to this area? Looking for more information to help you find the right city and neighborhood for your family?
Our relocation guide includes the most up-to-date and vital information for people looking to move to our area.
First-Time Buyers
Seniors
Investors and investment properties
Distressed properties (short sales and foreclosures)