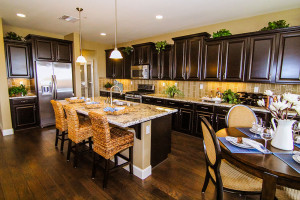 Why Sell With Us?
No matter where you are in the sale process, odds are you have a few questions. Second to buying a house, selling a house may be one of the most overwhelming transactions of our lives.
We have taken the conventional function of real estate agents and transformed it, concentrating on innovative techniques to market your property and formulate negotiating strategies to make your sale a success. We understand that each home is unique, that is why just about every marketing proposal needs to be exclusively tailored to the property.
By using personalized neighborhood analysis, we are going to talk about the best price to initially list your home for sale. We are going to advise you regarding enhancing certain features of your home to help you maximize the value and appeal to potential home buyers.
---
Marketing Your Home
Selling a home takes a well thought out game plan. We have just that ready to list your home.
Sold Portfolio
You want an agent with a proven track record of selling homes. This is especially true for homes like yours in your area.
What's Your Home Worth?
Not sure if this is a good time to sell? Wonder how much you could get for your home? Let us create a comparative market analysis for your home to answer those questions and more.
Escrow and Closing Costs
Moving