SOLD Short Sale Home in Las Vegas NV
Single stories in Las Vegas are always in high demand, such was the case with 4325 E New York Ave.
Property details: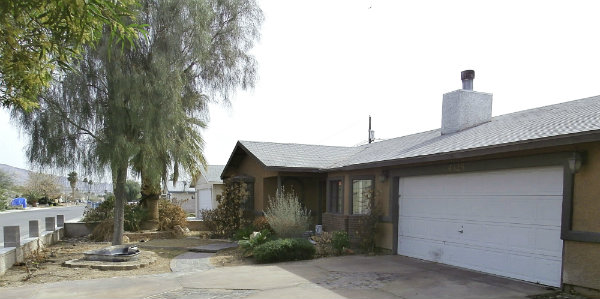 3 bedrooms
2 bathrooms
2 car garages
living area 1,231 SF
lot size 7,405 SF
RV parking
fireplace
year built 1988
Follow the link to see all available Short Sale Single Story Homes in Las Vegas.
The listing was a short sale, and we knew that we have to move quickly as owner started receiving letters from lender threatening with immediate foreclosure.
All necessary paperwork was gathered, communication with lender established and even before initial package got submitted we were able to have negotiator assigned to the case. Within a first week complete short sale package was submitted, listing was taken and marketing of the property was in a full swing. Within first 10 days we received 5 offers.
With short sale transactions it is imperative to find qualified buyer, otherwise few months of hard work can easily be wasted. We were able to find such a buyer:
buyer was fully approved for the loan
understood the short sale process (length and possible outcomes)
had representation through real estate agent who also understood the process
Accepted contract along with all other disclosures got sent to lender. The problem was that lender few weeks back received BPO (Brokers Price Opinion) which was almost $35,000 above our comps and offer we accepted!
We immediately started valuation dispute. It took about a month, but lender finally came around and with our supporting documentation we were able to overturn the initial valuation.
Soon after, short sale approval letter was issued as a HAFA short sale, which put seller in position to not just receive FULL deficiency waived by the lender, but also to receive relocation assistance.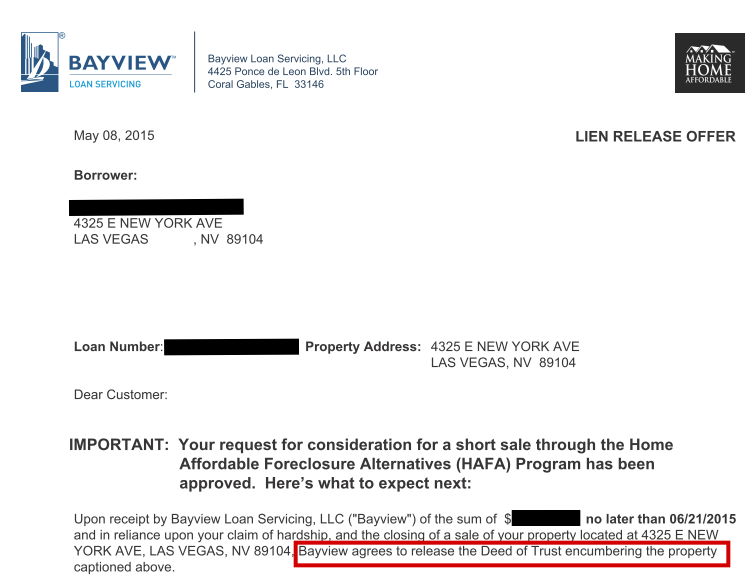 Needless to say client was beyond happy!
It took another 30 days for buyer to secure financing and property officially transferred on 06/12/2015.
The whole process, from taking the listing to finalizing the sale took 3 ½ months, and that's including 1 month we lost disputing valuation with lender.
At the end everybody wins:
lender didn't have to go through lengthy and expensive foreclosure
buyer owns the property that he loves
seller doesn't have to worry about collection calls and lender helped with relocation
This client came to us as a referral from family that we successfully helped few years ago with their short sale with CHASE.
View all Short Sale Homes with Pools in Las Vegas.
Note about new HAFA rules:
Effective 02/01/2015, through amending Making Home Affordable Program, HAFA short sales that close on or after February 01, 2015 are eligible to receive relocation assistance of up to $10,000. Also, according to Making Home Affordable, "HAFA has a less negative effect on your credit score than foreclosure or conventional short sale.
If you are facing foreclosure, don't think that you are out of options! I know short sale process very well and can help you with your situation. Call or text me at (702) 419-5359 so we can discuss your options.
SOLD Short Sale Home in Las Vegas NV